The Girard Area Community Foundation Grant Awards Banquet for 2017 was held last night, and it was wonderful! Each year this night is so humbling for our Foundation and perfectly displays the community's support in action. The value brought to our local communities is truly beyond words; just ask the recipients!
This year, we were able to award $35,530 in grants! We are so happy to be able to provide these grants, and we thank each and every donor who has become a part of our Foundation.
2017 GACF Grant Recipients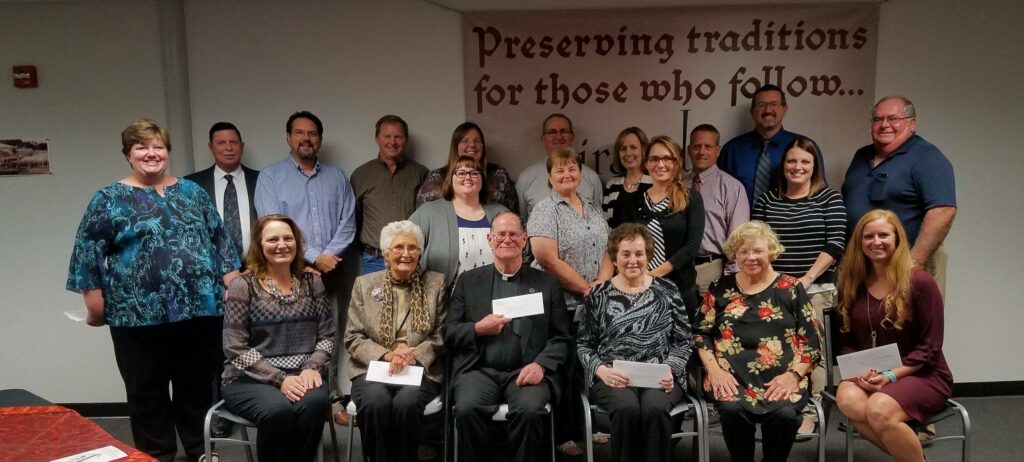 This year's recipients were as follows:
Girard Youth Activities
Girard Warriors Youth Track Club
Girard Youth Athletics
Crawford County, Kansas Sheriff's Office
Girard Medical Center Foundation
Trinity Lutheran Church
Walnut, Kansas, Community Center
Friends of Crawford State Park
St. Michael's Catholic Church
City of Girard, Kansas
Saint Aloysius Historical Society
Living Faith Church of the Nazarene
First Christian Church, Girard, Kansas
Crawford County Fair Association
Walnut Community Service Organization
Congratulations to our grant recipients, and thank you for all you do to improve life for everyone in the Girard area!