We took last year off, but here we go again! The 6th annual GACF Coed Softball Tournament is happening Saturday, September 11, 2021. See the flyer below or keep reading for more information!
Here's What To Know
GACF-Softball-2021-Flyer

Date: Saturday, September 11, 2021
Location: Walnut, Kansas
Cost: $150 per team
Rules:

Double elimination
Walnut Softball League rules and regulations apply
5 guy/5 girl minimum
Bring your own softballs (44-375 core)
Start with a 1-1 count

Prizes: T-shirts and trophy to the winners!
Sponsorships are available!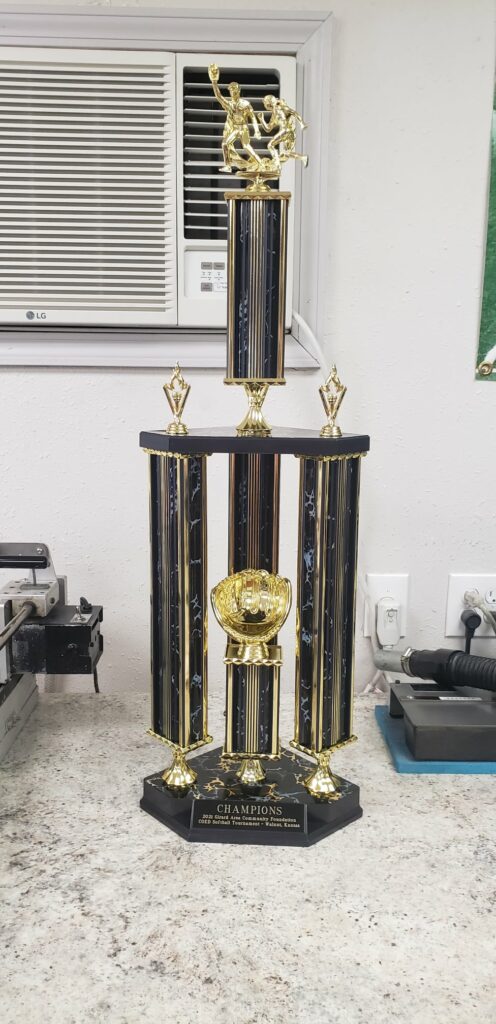 Update: Thanks To Our Sponsors!
We wish a very special thank you to all our sponsors who supported our 6th Annual Softball Tournament over the weekend in Walnut. We can't thank you enough!
Girard-2021-Softball-Sponsors

Home Run Sponsors
Craw-Kan
Farmers Bank
Hometown Girard
Peterson Anesthesia
Sam's Club
Derailed Commodity
Girard Medical Center
Norris Outdoor Advertising
Peterson Angus Farms
Triple Sponsors
Bradshaw Collision
GNBank
Chicken Annie's of Girard
Heartland REC
Double Sponsors
CD Electric
Girard Farm Bureau
James R. Shetlar Law Firm
Paoni Dental
Wutke Family
Community National Bank & Trust
Girard Medical Center Foundation
Mathis Drug Store
Producer's Cooperative Association
Single Sponsors
American Family Insurance
Girard Animal Hospital
Lucky's Libations
Painted Barrels
Todd Norris Construction
Update: Photo Gallery
Please enjoy these photos of the event, which was our best-attended tournament yet! Thank you all for coming out to support a great cause!