Save the date! GACF is hosting its 3rd annual Charity Golf Tournament at the Crawford Hills Golf Course in Girard on June 3, 2023. This year's tournament will be bigger than ever as we expand to an 18-hole format instead of just 9!
What You Need To Know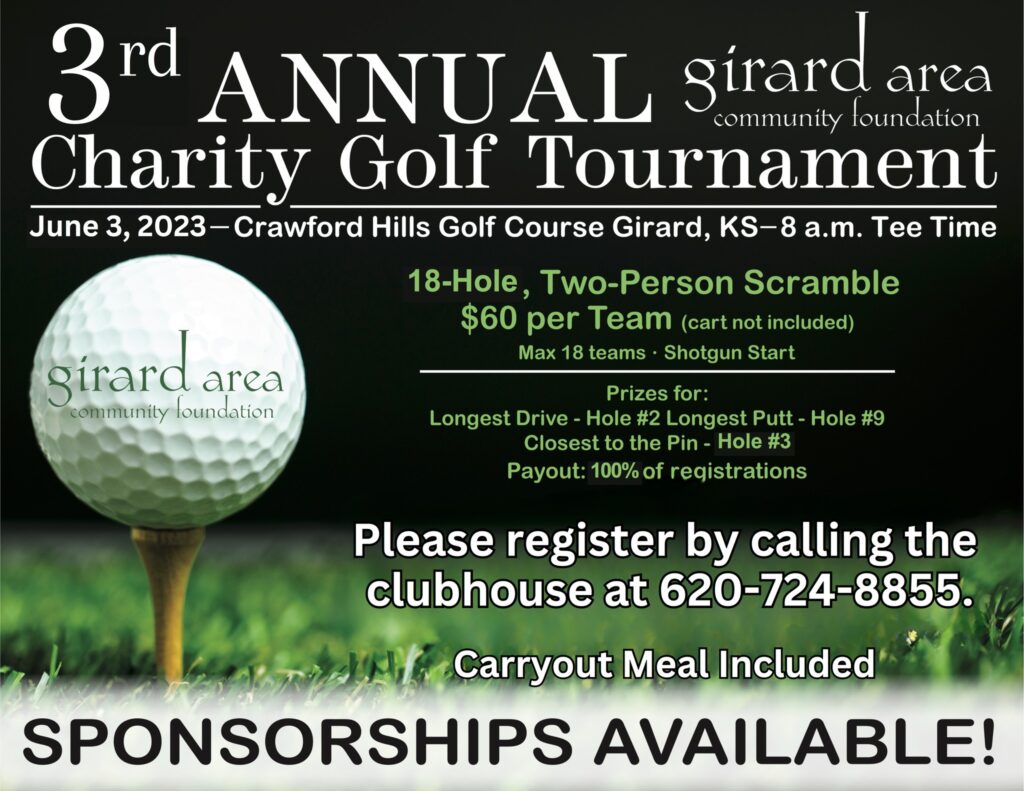 The tournament will be an 18-hole, two-person scramble. The registration fee is $60 per team, which includes the cost of a carryout meal (but does not include the cost of a cart). We can accommodate 18 teams at most.
We will be awarding prizes for longest drive on hole #2, closest to the pin on hole #3, and longest putt on hole #9. Total prize payouts will be 100% of registrations!
Do you own a business? You can sponsor the tournament!
Update: Thank You Giveaway Donors!
A special thank you to Sam's Club of Joplin, Producers Cooperative Association, and Lucky's Libations for donating prize giveaways for our 3rd Annual Charity Golf Tournament! Check out these great prizes!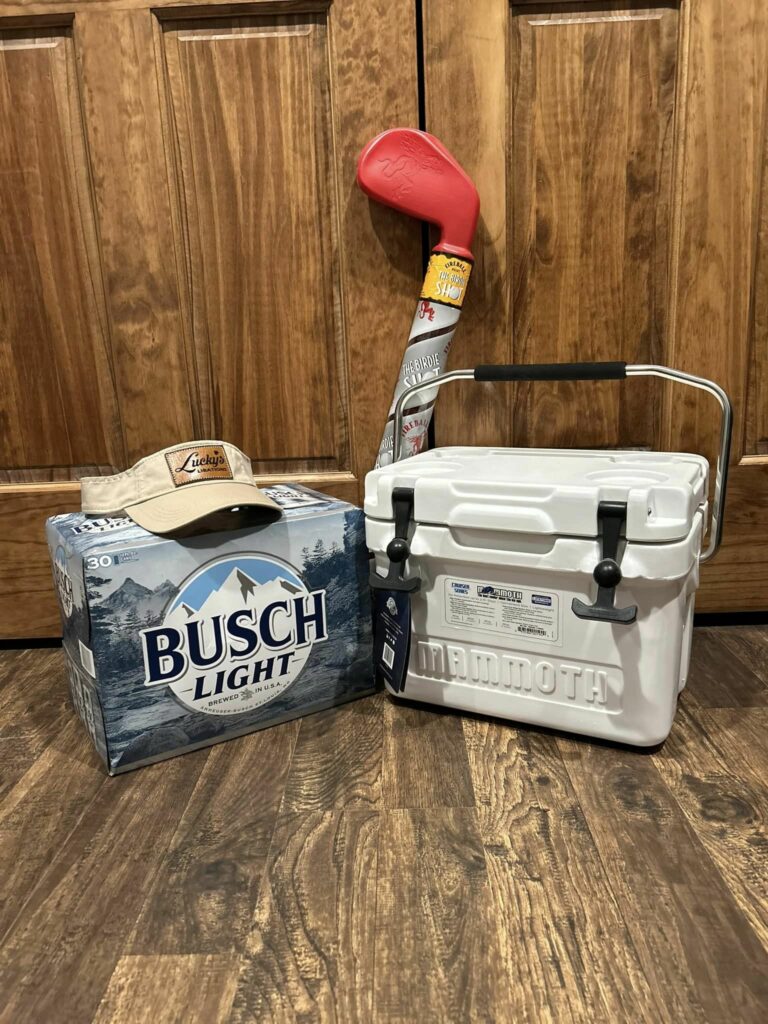 Update: Thank You, Sponsors!
Master Level Sponsors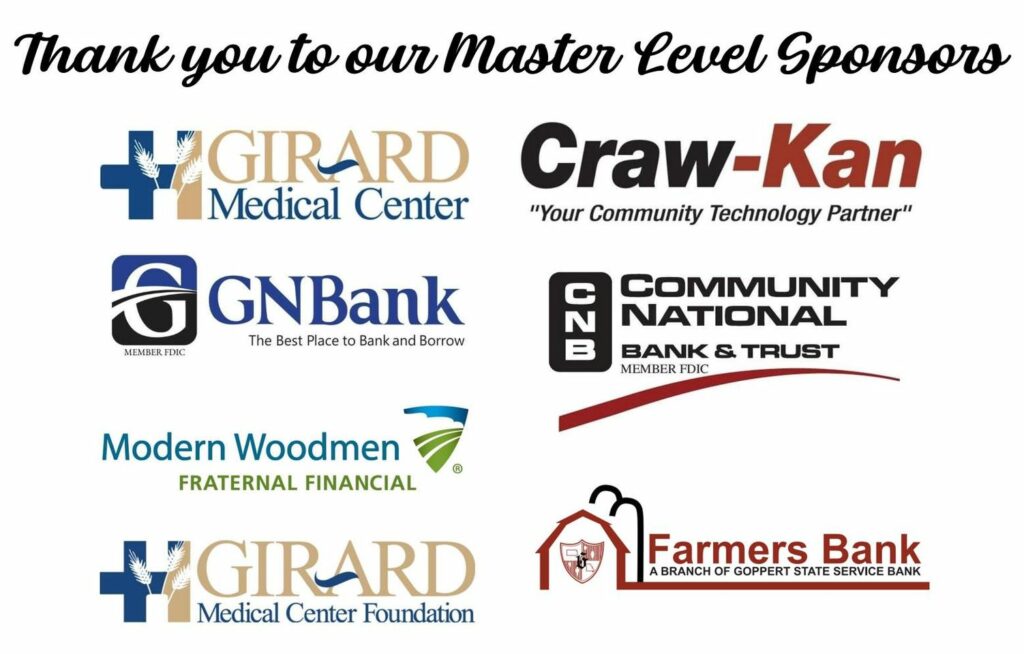 Girard Medical Center
Craw-Kan
GNBank
Community National Bank & Trust
Modern Woodmen Fraternal Financial
Girard Medical Center Foundation
Farmers Bank
Green Level Sponsors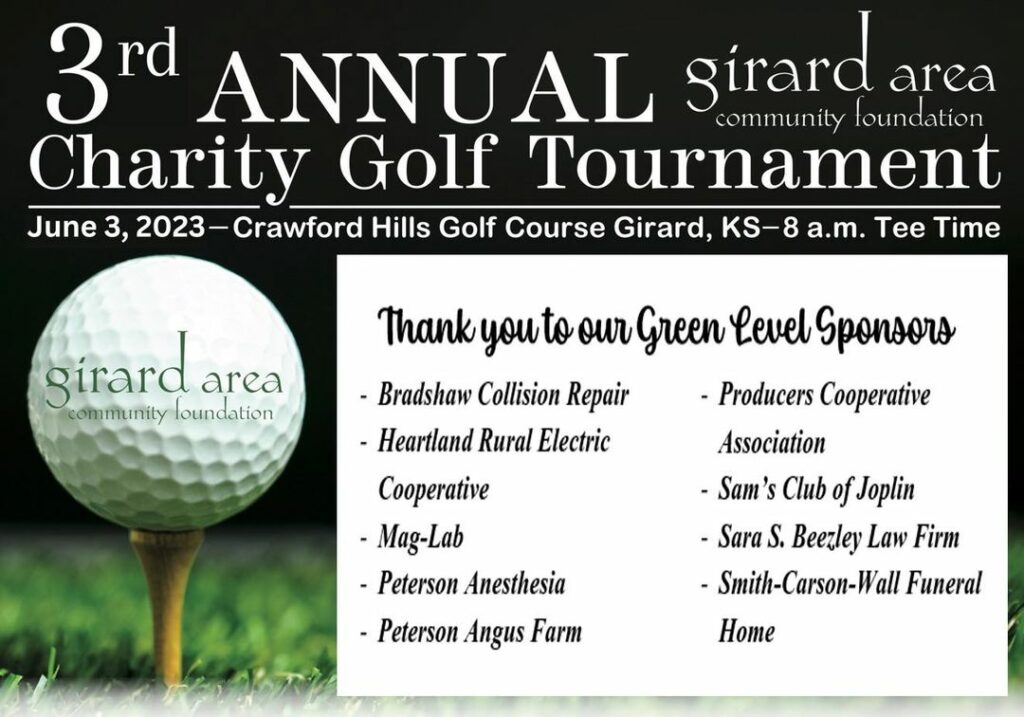 Bradshaw Collision Repair
Heartland Rural Electric Cooperative
Mag-Lab
Peterson Anesthesia
Peterson Angus Farm
Producers Cooperative Association
Sam's Club of Joplin
Sara S. Beezley Law Firm
Smith-Carson-Wall Funeral Home
Tee Level Sponsors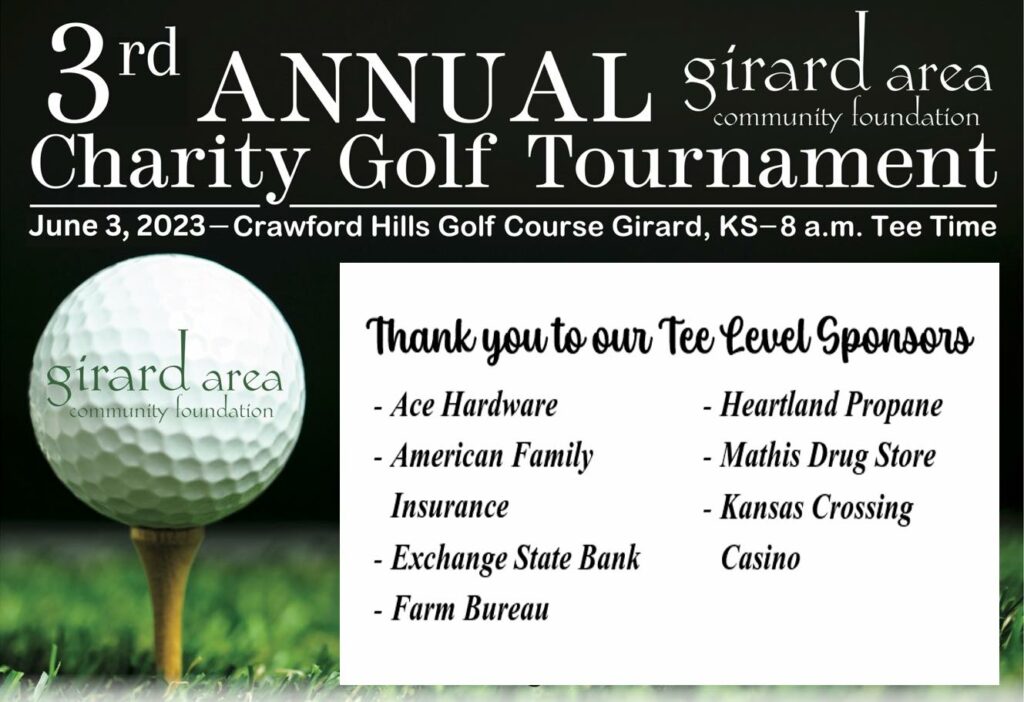 Ace Hardware
American Family Insurance
Exchange State Bank
Farm Bureau
Heartland Propane
Mathis Drug Store
Kansas Crossing Casino