The Girard Area Community Foundation held its grant-awards banquet on Tuesday, November 12, 2019. We awarded over $42,000 in grants to 12 different local organizations.
This was a very special night! Thank you to everyone who attended and to everyone who has had a part in the success of GACF! You are truly "Preserving Traditions for Those Who Follow!"
2019 Grant Recipients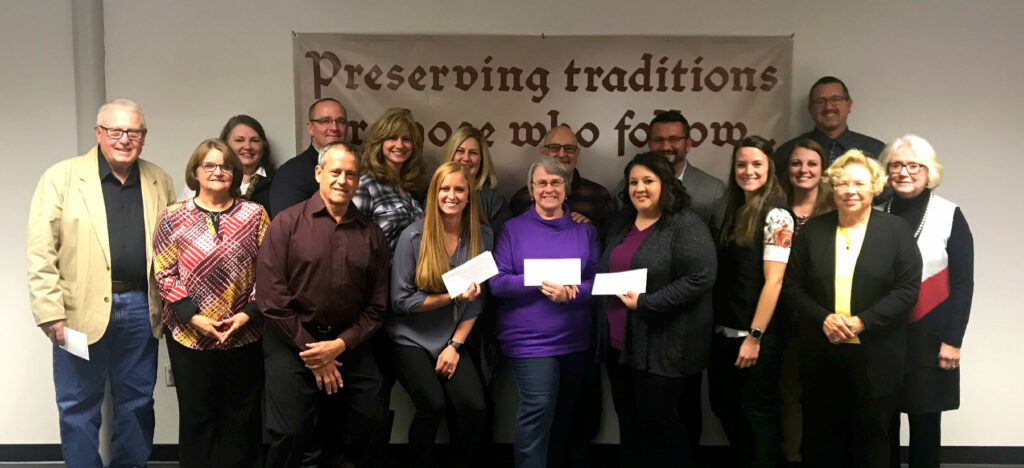 Here's who received a GACF grant this year:
First Christian Church
Friends of Historic Girard
Girard Ministerial Alliance
Girard Warriors Track Club
Girard Youth Activities
Girard Youth Activities
Hospital District #1 Foundation
Learning Tree Institute at Greenbush
Osage Township Rural Fire Department
Raymond Community Home
R.V. Haderlein Elementary
Walnut Community Service Organization
USD 248 Turf Project
Congratulations to all!